"For the past 2 years or more, I have lived with low back pain that has made my life miserable. I also suffered from arthritis in a few of my fingers making it difficult to do many things I love to do, including baking. Getting old is not much fun".
Several months ago my back pain got so bad that I was admitted to hospital in Winchester and given oxycontin, an extremely powerful pain medication. I remember not being able to think or even function very well while on that stupid medicine. My son came to visit me and I couldn't even keep a conversation with him because my head was fuzzy. He went to my Doctor and asked what was wrong with his Mother.
A surgeon came to see me to explain to me what he could do to help with my back pain. I remember him telling me very clearly that he wasn't sure whether he could help me or not. He also told me that if he nicked a nerve during surgery I could be paralyzed and in a wheelchair for the rest of my life. I left the hospital and threw out the oxycontin. I was basically told that there was nothing the doctors could do to help me. I would have to live with my back pain.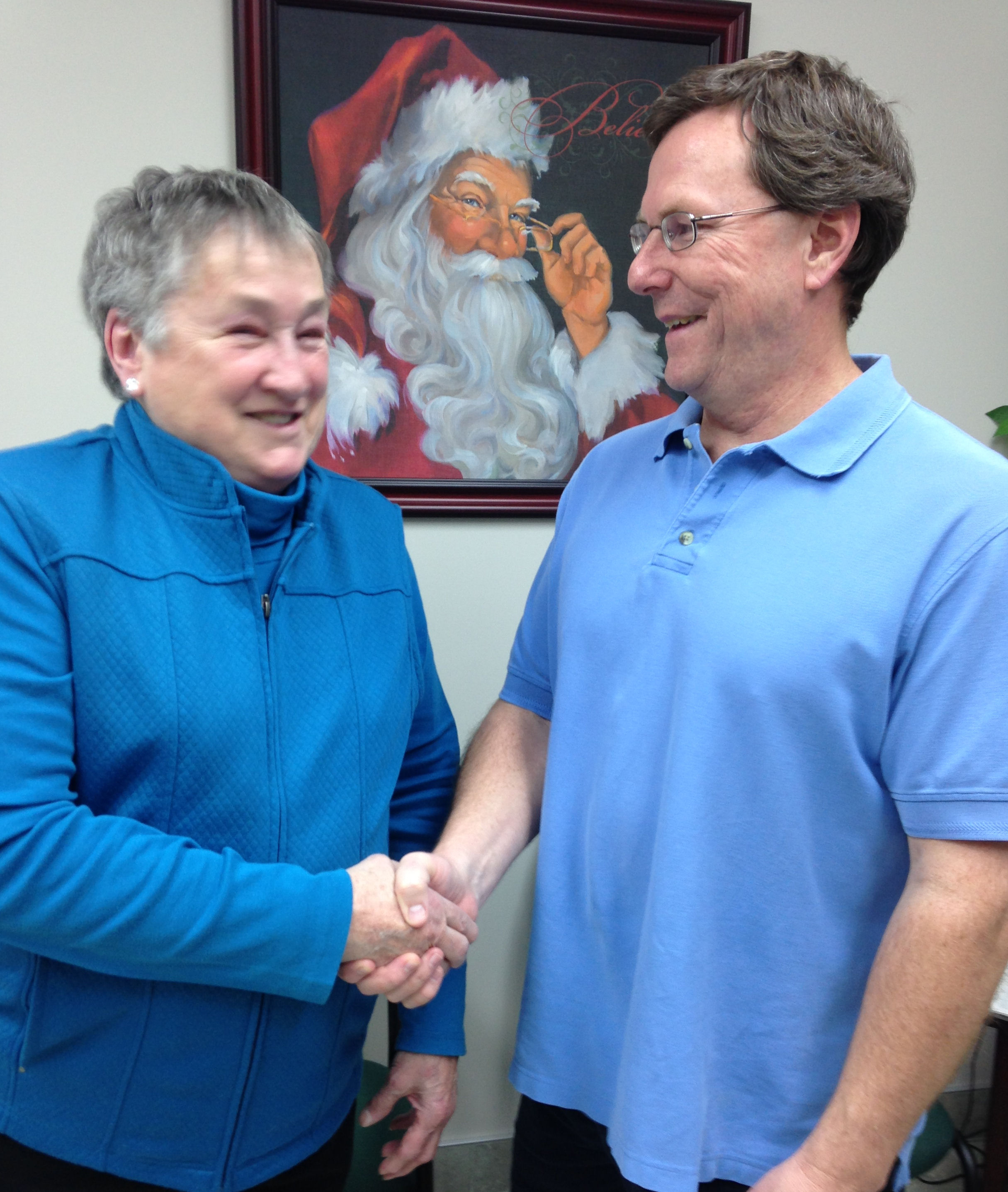 I no longer stand bent over and that painful look on my face is now completely gone.
Some friends told me of Glenn Cameron and the amazing therapy he is capable of doing in his Cornwall clinic. I decided to go and see what he could do with my arthritic fingers. I was hoping that he could at least bring some relief to my hands, knowing that nothing could be done for my back. I had 1 treatment done on my fingers and was shocked at how well things went. My fingers were nowhere near as sore as they were, and I could close my hand to grasp things once again. During this treatment, Glenn informed me that he could help me with my severe back pain. I was convinced that I would have to just live with that but after seeing what he was able to do with my fingers, I decided to return for another treatment.
Glenn treated my fingers again and then moved to my achy back. The next day I could not believe how I felt. I had very little back pain! I was stunned! I felt so good that I decided to make apple sauce. I stood by my sink and stove all day peeling apples, and coring the apple sauce for Christmas. I stood all day and did not have any back pain at all. I could never have done that before my treatment with Glenn. My arthritic fingers worked well with only minor discomfort, peeling apples and stirring my apple sauce.
I returned to 3 more treatments on my back and fingers and am now pain-free. I felt so good that I did some decorating in my home. My friends have commented to me at how good I look. I no longer stand bent over and that painful look on my face is now completely gone. I am smiling again like I used to. I thought I would have to live in pain for the rest of my life. I can't believe it.