Lynn has changed her 20-year career to join Glenn
Lynn Sauvé is a therapy assistant at Innovative Therapy Canada
Lynn has changed her 20-year career at the Cornwall Chamber of Commerce to join Glenn.
"He is dedicated to helping other people. When he sees pain, he will do whatever he can to resolve it".
She wanted to be a part of that team.
Since joining Innovative Therapy Canada in 2011, Lynn has added a few certificates on the wall as well
She has successfully completed:
the course on Custom Orthotic Therapy
the Gait Scan Analysis Seminar

Pulsed Electromagnetic Field Therapy (PEMF)

and Pulse Centres equipment operation
has trained in Cardiovascular Enhancement Technology (

Exercising with Oxygen)

certified

SpineMED® Professional Decompression Assistant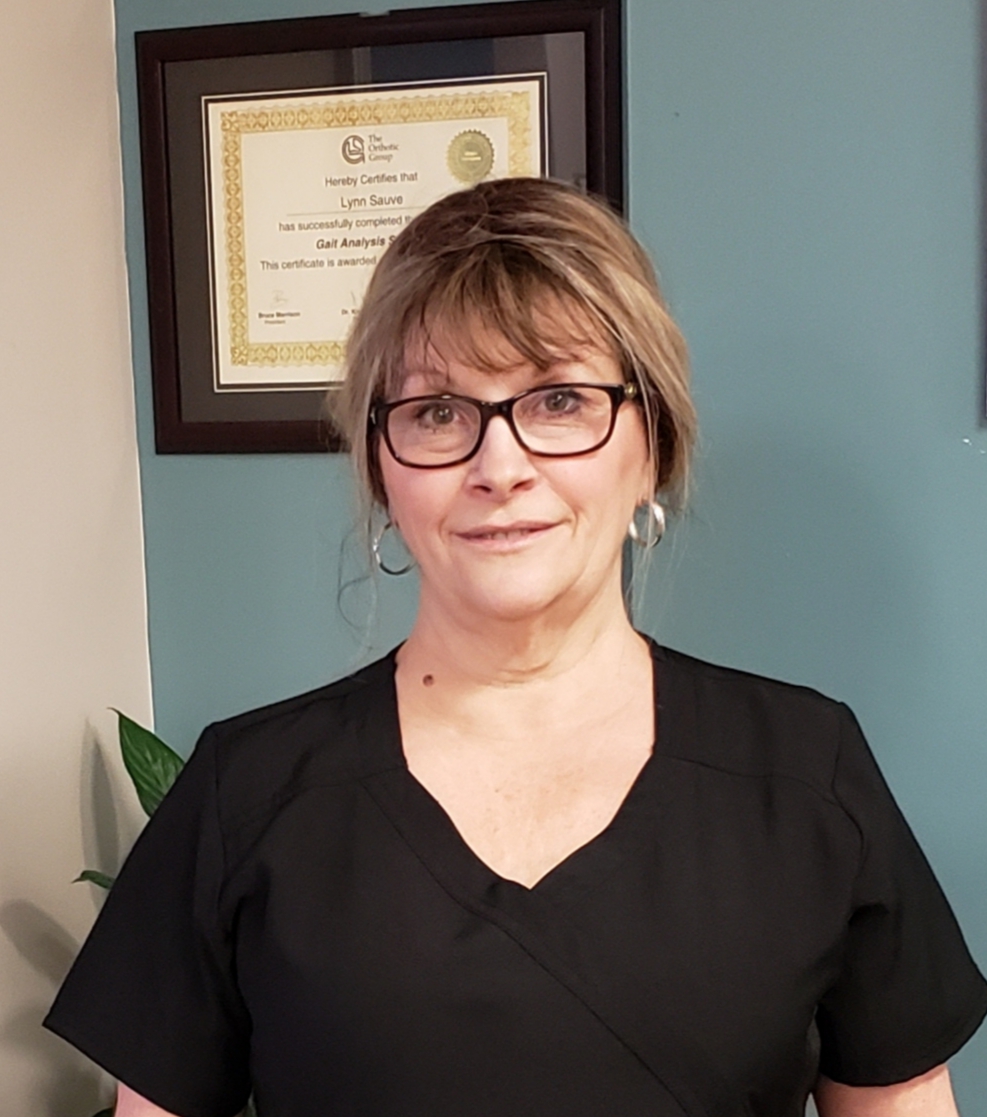 When Lynn is not at her desk taking care of the day to day operations, she can be found in either of the treatment rooms with our clients.
She has also organized many successful trade shows in and around Eastern Ontario to spread the word to pain sufferers that there is help out there.
When Lynn is not at the office, she recently started to travel. She enjoys spending time with her family and friends, often around a campfire or boating. She also enjoys kayaking, gardening, and photography.