Chronic Headaches
In 90% of most chronic pain conditions, root causes are not where you experience symptoms. Chronic headaches and neck pain are symptoms of a problem elsewhere in the neck, shoulder, upper back or chest. Our specialized diagnostic process finds these root causes, and treatments eliminate them.
The head, neck, and shoulders have the highest density of nerves in the entire body. Problems with muscles, tendons, ligaments, or nerves anywhere in the upper body can cause chronic headaches by way of established pain and nerve pathways. Our job as chronic pain specialists is to find the source of your chronic headaches or neck pain so treatments will eliminate the headaches permanently.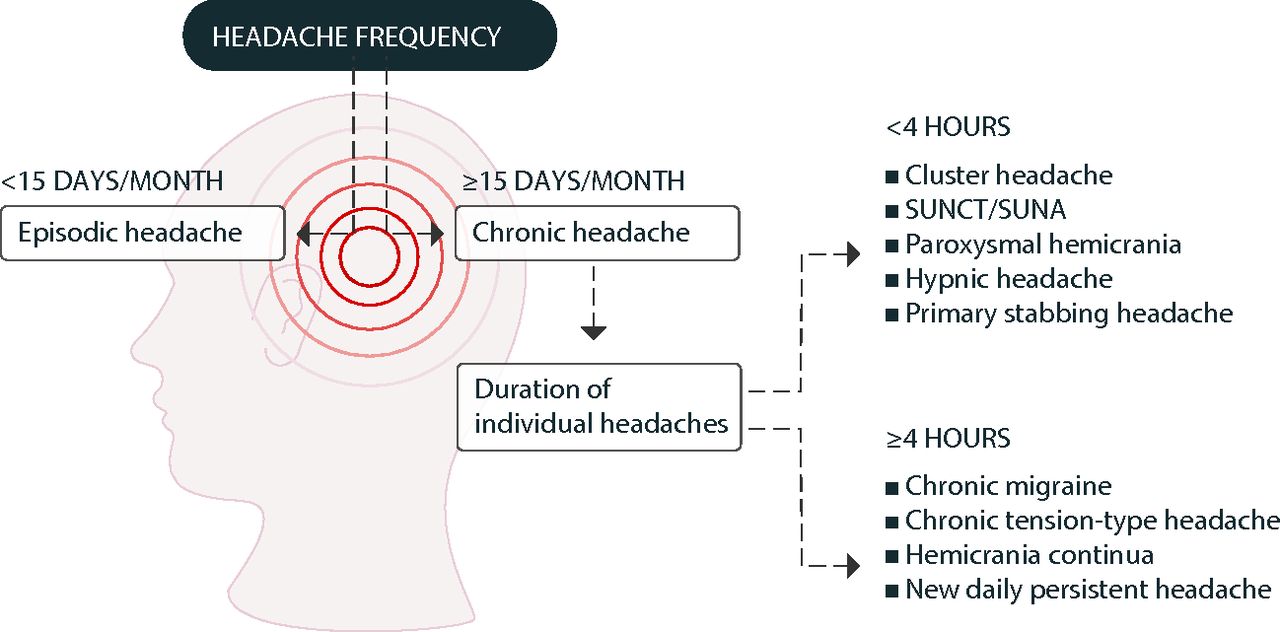 "I Owe Glenn a Great Deal for Giving me my Life Back"
I suffered from migraines, and pain in my back, shoulders, neck, and thigh for over five years.  The migraines varied in frequency, anywhere from 1-4 episodes a week. 
I had been seeing a migraine specialist in Toronto for over 3 years.  I have met with neurosurgeons, neurologists, a rheumatologist and various general practitioners in both Canada and the U.S. in an attempt to determine the cause of my issues.  I had treatments from chiropractors, massage therapists, naturopaths, and physiotherapists. Despite numerous appointments and countless different medications, nothing seemed to help alleviate the pain and disruptions to my life caused by these episodes.  More than that, no one could tell me what was causing these issues.  Any treatment plan I was on was focused on merely treating the symptoms, not the cause.
When I first met with Glenn, I was on a medical leave of absence from work.  The episodes had become so frequent that I was unable to consistently attend work.  Within a few minutes of speaking with Glenn, after outlining my history and symptoms, he seemed to have already determined a possible cause of my problems. An assessment confirmed his thoughts.  
Glenn took the time to explain to me his thoughts on the root cause of my symptoms.  I had four treatments with Glenn over the course of a month.  During the course of the treatments, Glenn was able to reproduce my exact migraine pain. This helped confirm that the migraines were neck related. Since being treated by Glenn, I have returned to work and most importantly, I have gotten my life back. 
I no longer fear missing work or time with my family because of these issues.  I have not had an episode similar to those I suffered through for more than 5 years. I cannot thank Glenn enough for what he did for me.  I will be forever grateful to him for giving me my life back. 
Thanks, Glenn
Tom S.
Toronto, ON
Chronic Headaches – Extrasensory Diagnostic Process
Our lead therapist Glenn Cameron begins a specialized extrasensory diagnostic process with a full body load-bearing (standing) biomechanical and biostructural assessment using his amazingly sensitive hand developed over many years from reading braille. He locates primary and secondary dysfunctions that exists from head to toe that may be ultimately responsible for your multitude of symptoms.
He continues with a non-load-bearing assessment lying on your back then stomach as he completes his extrasensory assessment. You would be surprised at the amount of dysfunctions he can detect that you may never knew existed, ones that even an MRI can't see.
Once completed you are informed as to the root cause for your particular case of headaches, and questions and concerns are addressed. The appropriate therapies and technologies to cure your headache are discussed, before the first treatment is administered.
Innovative Treatment Process
Most chronic headaches are caused by the presence of myofascial adhesions in the soft tissue of the neck, chest, shoulders, upper back, and/or jaw. Adhesions are bundles of soft tissue fibres that have become twisted/tangled or glued together, restricting the muscle, tendon, or ligament's ability to stretch or contract.
These adhesions can get so hardened that they squeeze nerve endings, restrict essential oxygen flow in, and impede metabolic waste flow out,
Resulting in chronic pain to be felt along fascial and/or nerve pathways into the head and neck.
The only real way to completely break these extremely hardened adhesions apart is with acoustic shockwave therapy, the same technology used to break apart kidney stones.
TECHNOLOGY AND THERAPY
The two most important factors to your recovery are identifying the root causes, and treating them using the most effective and reliable technology.
The effectiveness of any technology varies from one manufacturer to another. Independent laboratory tests that confirm the effectiveness of the technology are conducted using original manufacturer specs. EMS Systems Germany, Acoustic-based Extracorporeal Shockwave Therapy (ESWT) was used by leading researchers to establish the baseline upon which the world now understands as both the true and proven acoustic shockwave therapy technology. Based on the success of EMS technology, other manufacturers have tried but are not allowed to copy EMS's patent protected design.
We use EMS acoustic shockwave devices exclusively and are the most experienced practitioners of the technology in Canada, having administered over 150 million acoustic shockwaves to over 6,000 people in the past 15 years.
The chronic headaches you have lived with for months or even years will quickly diminish as we target the root causes and not waste time chasing symptoms. You should see relief after your first treatment.
The pre-treatment discussions we use to inform you of the biomechanical and biostructural related dysfunctions, along with your first treatment will open your eyes to the complexity of your particular case. Remember we see and treat cases like yours every day so the intricate complexities that lead to the formation of chronic headaches and neck pain are routine for us, but eye opening for you. We will inform you as to how to prevent this from ever coming back again.
We systematic apply acoustic shockwaves into the many adhesions responsible for both the biomechanical skeletal forces and nerve compressions that cause pain.
For more information on our treatment for chronic headaches, or any other chronic pain condition that you or someone you know suffers from, please don't hesitate to contact us.